The following are some of the best divorce lawyers in Las Vegas, Nevada who can help advise on your divorce / family law case, based on reviews, reputation, ratings and more :-
Right Lawyers https://www.thevirgalawfirm.com/ Voted Best Divorce Lawyers in Las Vegas/ Las Vegas, NV Law Firm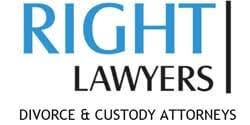 "Not every divorce or legal separation needs a divorce attorney. Some divorces are small and couples can file an uncontested divorce themselves. If you have a short-term marriage (something under five years), no assets, and no children, then you can file an uncontested divorce. While some divorces are more complex to handle without divorce attorneys. Contact Right Lawyers for the advice is free and the answer is priceless."
KAINEN LAW GROUP, PLLC https://www.kainenlawgroup.com/ Las Vegas Divorce & Family Lawyer/ Las Vegas Divorce Attorney

"Kainen Law Group is one of the leading family law firms in Las Vegas, and the reason why is the deep level of commitment to professionalism and excellence you will find among all of our attorneys and staff. The Las Vegas family & divorce lawyers at Kainen Law Group are all Certified Specialists in Family Law (5 out of a total of only around 40 in the entire state of Nevada)."
DON W. PROKOPIUS, Chtd. https://dwp-law.com/ Divorce Attorney Las Vegas / Nevada Divorce Lawyer

"Las Vegas Divorce Attorneys, Donn W. Prokopius, Chtd. is dedicated to divorce and family law cases in Las Vegas, as well as surrounding areas. As a firm of family law attorneys, we handle various matters pertaining to divorce, including:
Divorce and dissolution
Child custody
Child Visitation
Spousal support
Child support
Domestic violence
Property division
Separation
Prenuptial agreements and Post-Nuptial agreements."
JOHN BUCHMILLER & ASSOCIATES, LLC https://www.lasvegasdivorceattorney.org/ Divorce Attorney Las Vegas/ Experienced Family Lawyer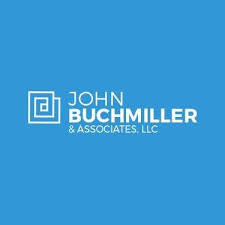 "When selecting a family lawyer, you want an attorney who will listen to your needs and concerns, guide you in making the right decisions, and help protect you and your family. Our Las Vegas Divorce Attorneys work with you to determine what your objectives are for your case and how we can best obtain them. Our experienced family law attorneys work diligently so that you can focus on what is most important: you and your family."
Need Help With Divorce & Family Law?
Need help with getting the best advice for divorce & family law or want to ask a free question? Get in touch here and we'll be happy to point you in the right direction.
For Divorce Law Firms in Las Vegas, Nevada– Want to get listed?
If you think your divorce law firm or its family lawyers deserve to be listed, get in touch here and we'll be happy to consider you.
The information provided on this website is not legal advice, this website is not a lawyer referral service, and no attorney-client or confidential relationship is or should be formed by use of the site. The listings on this website do not in any way constitute a referral or endorsement by this website. Your access of/to and use of this site is subject to additional Terms and Conditions. None of the content on this website constitutes a guarantee, warranty or prediction regarding the outcome of any legal matter.