The following are some of the top divorce lawyers in Charlotte, North Carolina, who can help advise on your divorce / family law case, based on reviews, reputation, ratings and more :-
ARNOLD & SMITH, P.L.L.C. https://www.arnoldsmithlaw.com/ North Carolina Full-Service Law Firm/ Charlotte Divorce Lawyers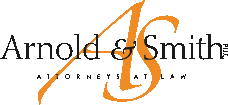 "Arnold & Smith, PLLC's practice is focused in and around the Charlotte, Mooresville and Monroe metropolitan areas. Our divorce and criminal attorneys represent clients in state courts in Mecklenburg, Catawba, Gaston, Iredell, Lincoln, Stanly and Union Counties as well as in federal courts in North Carolina. Our attorneys and professionals combine passionate representation with careful attention to detail in cases ranging from minor traffic infractions to serious criminal matters, and divorce and child custody matters."
JETTON & MEREDITH, PLLC https://www.jettonmeredithlaw.com/ Charlotte Criminal Defense and Family Law Attorneys

"At Jetton & Meredith, PLLC, we are dedicated to providing our clients with the high-quality legal services they seek. Backed by decades of combined experience, our lawyers are highly effective in a variety of practice areas. From family law to criminal defense to personal injury, we are committed to client-focused, results-driven representation. If you need to resolve a family law issue, our dedicated legal team has the skill and resources to help."
COLLINS FAMILY LAW GROUP https://www.collinsfamilylaw.com/ Family Law Attorneys in NC and SC/ Charlotte, NC Divorce Attorneys

"WHY COLLINS FMAILY LAW?
When you work with our North and South Carolina lawyers, your priorities and the outcomes you want to see matter. We only want what is best for you and your family, and we know you may be coming to us during the most emotional, difficult time in your life. We will listen to you with compassionate understanding, and then aggressively fight for you if things end up in court."
GRASERSMITH, PLLC https://grasersmith.com/ Your Divorce Specialists / A Charlotte, North Carolina (NC) Family Law Firm

"At GraserSmith, we are steadfast advocates for our clients. We listen, counsel and commit to exceptional representation at every step of the way. Divorce is not simple. You need a specialist. Founder Tonya Graser Smith is a North Carolina Board Certified Specialist in Family Law. Tonya brings more than a decade of family law experience, a steady presence and a strong desire to help clients through one of their most difficult chapters with grace, peace and integrity."
Need Help With Divorce & Family Law?
Need help with getting the best advice for divorce & family law or want to ask a free question? Get in touch here and we'll be happy to point you in the right direction.
For Divorce Law Firms in Charlotte, North Carolina – Want to get listed?
If you think your divorce law firm or its family lawyers deserve to be listed, get in touch here and we'll be happy to consider you.
The information provided on this website is not legal advice, this website is not a lawyer referral service, and no attorney-client or confidential relationship is or should be formed by use of the site. The listings on this website do not in any way constitute a referral or endorsement by this website. Your access of/to and use of this site is subject to additional Terms and Conditions. None of the content on this website constitutes a guarantee, warranty or prediction regarding the outcome of any legal matter.