The following are some of the top divorce attorneys in Denver & Colorado Springs, Colorado, who can help advise on your divorce / family law case, based on reviews, reputation, ratings and more :-
Burnham Law, L.L.C. https://burnhamlaw.com/ Colorado's Premier Law Firm / Todd Burnham

"UNPARALLELED ACUMEN. UNRIVALED CLIENT SATISFACTION.
'16 sharp attorneys, 17 supportive teammates, 4.5 K empowered clients, 11 years of winning'
Burnham law is an elite litigation firm. Serving boulder, Colorado Springs, Denver, Fort Collins and all of Colorado. Our clients derive the benefits of an unparalleled breadth of talent: seven attorneys selected as Rising Stars and Super Lawyers, a handful of former prosecutors, Child & Family Investigators, and exceptional, seasoned litigators."
GRAHAM.LAW https://www.graham.law/ Colorado Springs Divorce & Family Law Attorneys

"Family law is all we do. Period. With Graham.Law, you get the full resources of one of the Colorado Springs' largest, and best, family law firms dedicated to your case. And don't just take our word for it – Graham.Law was named one of the top law firms in America by U.S. News & World Report. This is an unsolicited, unpaid, peer-reviewed recognition, not one of those places where you're included on a list if you paid."
DIVORCE MATTERS, LLC https://divorce-matters.com/ Divorce Attorney in Denver, CO / Top-Rated Denver Divorce Lawyers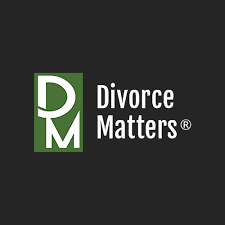 "Facing the prospect of divorce can be overwhelming and pose a lot of uncertainty about future. Divorce Matters® has helped over 1000 families across Colorado get past their divorce and move on. Our team is deeply familiar with the nuances of Colorado state law. We offer our guidance and services for mediation, asset distribution, child custody agreements, child support arrangements, and alimony obligations. We ensure that our clients have a stable future."
ROBINSON & HENRY, P.C. https://www.robinsonandhenry.com/ Colorado Family Law Lawyers, Full-Service Colorado Law Firm

"Results Oriented. Innovative Strategies. Comprehensive Solutions.
9712 Clients Served Since 1990, 24 Award inning Attorneys.
At Robinson & Henry, you don't just hire a lawyer, you hire a team. Our team will work tirelessly and aggressively to win your case. Our dedicated team of family law attorneys has the expertise, knowledge, and compassion essential to provide trusted advice and legal knowledge in order to protect you, your children and your assets."
Need Help With Divorce & Family Law?
Need help with getting the best advice for divorce & family law or want to ask a free question? Get in touch here and we'll be happy to point you in the right direction.
For Divorce Law Firms in Denver & Colorado Springs, Colorado – Want to get listed?
If you think your divorce law firm or its family lawyers deserve to be listed, get in touch here and we'll be happy to consider you.
The information provided on this website is not legal advice, this website is not a lawyer referral service, and no attorney-client or confidential relationship is or should be formed by use of the site. The listings on this website do not in any way constitute a referral or endorsement by this website. Your access of/to and use of this site is subject to additional Terms and Conditions. None of the content on this website constitutes a guarantee, warranty or prediction regarding the outcome of any legal matter.