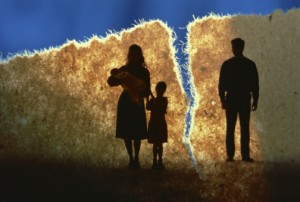 It is well known that couples spend a significant amount of time looking ahead to one day in their life – their wedding day. But, they then fail to discuss and plan their future together such as their career ambitions, lifestyle choices and parenting styles.
Incompatibility is one of the major causes of divorce in the UK, resulting in couples falling out of love and drifting apart. By the time many people choose to separate, they will invariably say that they had no idea why they married in the first place as they knew only too well what their spouse was like, but somehow thought marriage would change or improve things.
Other causes of divorce include infidelity, abuse, boredom, lack of commitment, children, expectations, health, money and addiction.
Reasons to end a marriage
Whatever the cause for the breakdown of a marriage, there is only one ground for divorce in the UK, which is that the marriage has irretrievably broken down.
There must be a good reason for ending the marriage, which is required to be established on the basis of one of following five facts:
Your husband or wife had sex with someone else of the opposite sex, and you can no longer bear to live with them.
You can't give adultery as a reason if you lived with your husband or wife for 6 months after you found out about it.
Your husband or wife behaved so badly that you can no longer bear to live with them.
This could include:
Physical violence
Verbal abuse e.g. insults or threats
Drunkenness or drug-taking
Refusing to pay for housekeeping
The UK courts are now accepting mild behaviour such as arguing over trivial matters and refusing to communicate effectively, if they have a negative impact on the other spouse.
Two years separation with consent
You can get a divorce if you've lived apart for more than 2 years and both agree to the divorce.
Your husband or wife must agree in writing.
Living apart for more than 5 years is usually enough to get a divorce, even if your husband or wife disagrees with the divorce.
Your husband or wife has left you:

Without a good reason to end your relationship
For more than 2 years in the past 2.5 years. You can still claim desertion if you have lived together for up to a total of 6 months in this period.
Unreasonable behaviour is one of the most common grounds relied on to achieve a divorce, as it is a subjective test and personal to the spouse alleging the behaviour.
If two people have simply drifted apart and hold no animosity towards one another, they may find that they have to divorce on unreasonable behaviour in order to fit in with the current framework and avoid the two year separation period. In these circumstances, couples can base the behaviour on mild actions and agree the wording in advance of starting the divorce process to avoid antagonising or upsetting one another.
The grounds for divorce usually do not have any bearing on the matrimonial finances or childcare arrangements. Therefore, there should not be any pitfalls for opting to divorce due to unreasonable behaviour.
When concluding a divorce, many legal professionals will work to determine whether couples require relationship counselling or guidance for embarking on future relationships or dealing with life as a single person. By providing support and referrals when required, this can help to prevent people from making similar mistakes again.
Anita Shepherd is Head of Family Law at Davis Blank Furniss. The department contains many highly skilled and experienced specialists who can offer expert legal support and guidance to those in need.