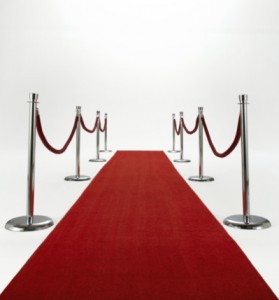 These days, it seems as if more and more couples are getting divorced. This is especially true when it comes to celebrities, whose marriages—and break-ups—are often front-page news. While some individuals believe that celebrities serve only as a form of entertainment, others suggest that couples may be able to learn something from their frequent divorces. In fact, celebrities may not only teach us how to keep a marriage stable, but also how to separate in a peaceful and respectful manner.
Communication is Crucial
If celebrities have taught us anything when it comes to maintaining a happy marriage, it is that communication is crucial. Proper communication not only helps individuals teach their partner about their wants and needs, but also assists when it comes to the development of stronger listening skills. Unfortunately, celebrities—and for that matter, non-celebrities—have the habit of demanding their desires, without considering those of their partner. Talking each and every day with one's husband or wife is a must when it comes to managing expectations and maintaining a long and happy marriage together.
Take Your Time
There is no question that the prospect of getting married can be very exciting—especially when one believes that they are deeply in love with their partner. However, it seems as if many celebrities choose to "jump into" marriage before they have a strong understanding of the traits and personalities of their partner. Most marriage experts agree that men and women should take their time when it comes to getting to know their significant other before choosing to pursue a legal commitment. When it can be difficult to prolong the dating process, it may be crucial when it comes to avoiding divorce in the future.
Know When It's Over
Despite the best efforts of many celebrities, some marriages simply weren't made to last. And when a couple agrees that the end is near, they may also benefit by looking to celebrities for some tips and recommendations. While many celebrities do try to put on a good front for the sake of their fans and children, this may not be the best plan when it comes to the health of their family. In fact, the Huffington Post suggests that trying to keep a marriage together simply for the sake of children may actually do more harm than good in the long run.
Lawyers Aren't All Bad
Finally, celebrity divorces have shown us that—despite their less than stellar reputation—many lawyers are not as bad as they are depicted. In fact, experts agree that having an experienced lawyer who is familiar with family law is crucial when it comes to surviving and thriving during the divorce process. Individuals who have never worked with a lawyer in the past may want to consider speaking with friends and family to identify a skilled and professional legal team. Interviewing a lawyer before making a financial commitment can be useful when it comes to finding the right professional for the job.