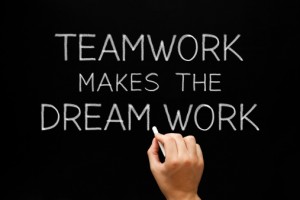 Running a business is a difficult task that often requires hard work and a great deal of planning. Often, it can take years—or even decades—to get a business off and ground and ensure its success. It should come as no surprise, then, that business owners who are successful want to maintain the quality of their organization by identifying a skilled successor. Working with a group of professionals can be crucial when it comes to effective succession planning for an experienced businessman or woman.
What is Succession Planning?
Understanding the basics of succession planning is crucial for those who really want to achieve success with this important task. As one might guess from the name, success planning occurs when a business owner pinpoints one or more individuals who will take control of the company in question, pending the retirement, incapacitation, or death of the owner. Succession planning is not only important for the mentality of employees, but also ensures that the organization will continue to run smoothly as it changes hands. While it can be tempting to wait until the later years of life to consider succession planning, starting early is generally considered to be a better option.
Choosing a Successor
Choosing a successor is often considered to be the first step when it comes to effective succession planning. According to Forbes, a family member is not always the best choice when it comes to handing over the business. Similarly, just because one individual has served as "second in command" for the last few years does not mean that he or she has what it takes to actually run the organization successfully. Instead, business owners should carefully identify their current staff and determine who has what it takes to successfully steer the company in its desired direction in the future.
Serving as a Mentor
While choosing a successor is the first step of succession planning, it is far from the last. In fact, once a successor has been chosen, the hard part has just begun! To ensure optimal results in the success of the business, current owners should serve as a "mentor" to the individual or individuals who have been slated to take over the company down the line. Providing day-to-day tips—as well as long-term recommendations and instructions—can be effective when it comes to ensuring a smooth transition.
Obtaining Assistance in Success Planning
Running a business on one's own can be difficult, if not all-out impossible. Similarly, business owners often require a great deal of assistance from other professionals when it comes to the challenging task of creating a succession plan for the future. Current business owners should work with a legal team, accountants, and even human resource professionals to maximize their efforts when it comes to this daunting activity. Consultation with other businessmen and women may also prove to be beneficial when it comes to deciding just what route to take with long-term business succession planning.