A family is to win a compensation claim after a British soldier stabbed a boy of just 10 years of age back in 2010. The family's compensation claim was agreed to by the Ministry of Defence (Mod) after a Grenadier Guardsman from the UK's armed forces was dismissed from service following stabbing the young boy in the lower abdomen after a previous night's heavy drinking session. The MoD agreed that the incident was entirely unacceptable and full liability for the compensation claim incident was admitted. At this stage, the amount of money to be paid in the compensation claim is yet to be a agreed with the father of the young boy who is a 72-year-old shopkeeper and farm worker. The original compensation claim set out to seek around £25,000 in compensation. At this stage, it's reported that he has only received some £510 so far.
The compensation claim case was being dealt with by a Birmingham-based legal firm following the publication of the incident by UK reporters. The lawyer who was working on the compensation claim stated in an interview with The Guardian that it was regrettable that adequate compensation and medical attention were not provided sooner than they were. It was reported that the British soldier had been involved in a heavy drinking session the previous evening and consumed a considerable amount of vodka which had apparently been disguised as a bottle of mineral water. The alcohol was sent in via a welfare parcel and medics were forced to confiscate his rifle, such was the level of his intoxication.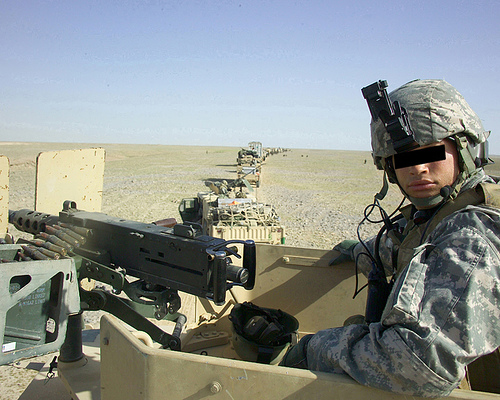 After this, the soldier had just two grenades and a bayonet as his personal arsenal. The following morning, the unit of which he was part was working their way through a checkpoint in the Helmand Province to go onto patrol. Two young Afghan residents were riding bikes and one of them was the compensation claimant. He was being sent on an errand by his father in order to fetch a bottle of yoghurt. The young boy was reported to have asked the marine for chocolate prior to the compensation claim incident taking place. Prosecutors at the court martial stated that his response was to take hold of the boy's shoulder and stab him in the region of his kidneys with his bayonet.
In an interview, a spokesperson for the MoD stated that "'The MoD has accepted liability for this appalling incident and appropriate compensation will be paid on receipt of medical reports. 'Incidents of this kind are extremely rare but any allegations of ill treatment are investigated thoroughly." The spokesperson went on to say that "Protecting the Afghan civilian population is one of the UK's top priorities. All British troops undergo comprehensive training on the strict rules of engagement under which UK forces operate"
Jim Loxley is a Director at accident claims specialist, My Compensation