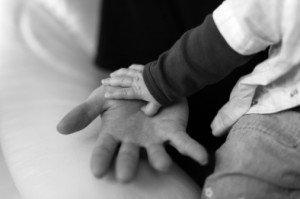 The process of adopting a child can be simultaneously complicated, intense, rewarding, exciting and even frightening at times. Regardless of the particular circumstances surrounding your individual adoption, there are a few key aspects of the process that, when kept in mind throughout, can help you and your family avoid complex legal and emotional issues in the near future.
Government Resources for Prospective Parents
On the official website of the United States Department of Homeland Security, prospective adoptive parents can gain quick and easy access to free, downloadable forms that are necessary in the establishment of immigration status for the child. This step is mandatory and should be carefully considered before an adoption agency is contacted.
Your choice of agency is also a very important aspect of the adoption process. If you happen to know someone who has experienced an overseas adoption firsthand, ask for information about the organization they used. Online reviews and testimonials from previous parents can help you determine which agency best fits your personality, values and lifestyle. For added reassurance, contact the Better Business Bureau and request information on accredited adoption agencies that process international adoptions.
Determining Eligibility to Adopt Internationally
Your eligibility status is one of the most critical components of the entire process. Before you can adopt a child from another country, you must be approved by U.S. Citizenship and Immigration Services, or USCIS. The information that will be requested of you in order to determine eligibility will be evaluated by a social worker or state official, depending on your state's individual laws. References from professional and personal contacts, fingerprint checks and verification of health insurance are typically included in these home studies, as are verification of employment, sufficient income and proof of a healthy, safe environment in which the child will reside.
If your eligibility application is approved, it will be forwarded to either the United States Embassy or the government organization in charge of adoption procedures in the country from which you plan to adopt your child.
It is important to remember that, depending on the type of adoption and the country involved, the process can be incredibly time-consuming. Many individuals and couples who wish to adopt internationally find that a number of very long months and, in some cases, years pass between the time that the first pieces of paperwork are filed and the adopted child is finally scheduled to come home.
Preparation for Parenthood
During the period of time that passes between application, approval and international travel to retrieve the adopted child, adopting parents must complete at least ten hours of pre-adoption training, as according to The Hague Adoption Convention of 1993. The Convention is designed with the legal protection of the child in question, the prospective parents and the adoption agency through which the process is completed in the foreign country.
Financial Considerations
Though the joy of finally meeting the newest member of your family is an experience that you will always cherish, the lingering effects of the financial expenses involved can induce stress in even the calmest and most collected of individuals. Considering the impact of these factors before, during and after the adoption process can help make managing it far more feasible and considerably less stressful. Talk to an experienced attorney with a proven track record of success in adoption cases, set aside money for translation documents (if required) and the future costs of childcare. Gaining a comprehensive understanding of what the process entails will better equip you with the confidence and forward thinking you will need throughout the process of your child's adoption.
Janet, Jenner & Suggs, LLC is a Family and Cerebral Palsy law firm located in Baltimore, Maryland/Columbia, South Carolina/Asheville, North Carolina.  For more information, please visit www.cerebral-palsy-injury.com.