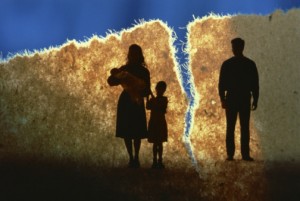 When two people decide that it is time for them to end their marriage and get a divorce, the idea of alimony payments is always brought up. Alimony is a monthly financial payment from one spouse to support the other after a marriage ends. Alimony payments were historically made from the husband to the wife, the idea being that the husband was the one who worked and the wife would be the one to stay home and raise children. Since the '70s there has been a movement in the other direction towards equality, and today where many wives support stay-at-home husbands, alimony is paid both ways.  This is determined by assessing the financial situation of each person involved and after taking into account certain factors concerning the marriage. Here are the guidelines that are followed to determine who is awarded alimony after a divorce.
Determining Who Has the Ability to Earn an Income
The main factor that is taken into consideration when it is determined which person will pay alimony is the ability to earn an income. Alimony used to be easier to determine when there was only one earner in a marriage, but in today's world it's far more difficult. In many cases, both members of the marriage have good careers and earn their own income, but they still wish to be awarded alimony. It can be difficult to discern which party needs the extra income. When there is only one person with an ability to earn a living because the other spouse gave up a career to raise children, then that person would be the one who would be required to pay alimony. The court also takes each person's ability to earn a future income into consideration, so if a stay-at-home wife left a successful career, that would also count.
Determining Who Has the Ability to Pay Alimony
In some cases, neither spouse earns an income, but instead live off of a passive income. Lotto winnings, a trust fund, income from investments, or savings are all examples of passive income. In these cases, the person who the money belongs to is the one who has the ability to pay alimony, even though they are not actively earning an income.
Standard of Living and Length of the Marriage
One of the big factors of a divorce is making sure each person has the ability to maintain the same standard of living that they had during the marriage. A high standard of life would need to be maintained for each person, which would result in higher alimony payments.
The amount of time the marriage lasted is also a major factor. If a week-long marriage ends in divorce, then there would not be a significant amount of alimony paid out. However, if a marriage lasted over 10 years the amount of alimony would be significant.
It can be difficult to see your marriage come to an end, but even worse is being in a situation where you give up your career and dedicate your life to one person only to end up divorced with no form of income. Alimony is designed to protect people from situations like that, and the first step to getting alimony is to know the guidelines that are followed when determining who is awarded alimony.
If you are going through a divorce and you think you will have to pay alimony or are hoping to receive alimony payments, contact a lawyer who can advocate for you.  Charles R. Ullman & Associates is a spousal support/alimony divorce law firm located in North Carolina.  For more information about spousal support, visit the website at www.DivorceLawCary.com.