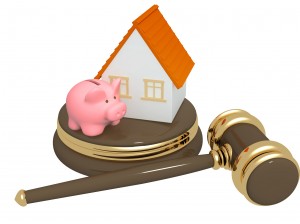 The process, as well as finalizing a divorce can be extremely hard on a person mentally. Facing possible financial ruin definitely adds to the stress. In general, most people lack the knowledge they in order to recover and move on financially. Knowing what to expect and how to handle it, is the only way to get through a divorce with your assets still intact. Surviving financially is especially important if you have children and other dependents.
How Divorce Impacts Your Money
Getting a marriage license is less than $50 in most states, but dissolving that union is going to cost much more than that. Even if the couple kept their finances separate and agreed to take their own money & assets and part ways amicably, the filing alone can be costly. If for some reason a mediator is needed, fees can go into the thousands. The situation only gets more complicated from there. Married people generally see an increase in wealth through their union, while divorced people lose 77% of their net value on average, according to DailyFinance.com. When children are involved, one spouse may end up owing child support or alimony which can greatly reduce their money left for all of their other independent expenses. On the other hand, the spouse who is supposed to receive child support or alimony may have a hard time getting their former partner to pay up. Additionally, divorce means splitting your assets and income while doubling the bills.
Take Action Before You Even File for Divorce
This is a very important step that could save you loads of money and time when the proceedings start. Once your partner knows you have filed, they may make every effort to hide money, transfer funds from mutual accounts to their own, and put away assets. Even if the judge rules against these actions, it's going to be very hard to recover them, and waiting for a judgment could take a very long time. Smart actions for you to take include: getting copies of all financial statements, acquiring credit reports, and setting aside money for living expenses.
Restructuring Once the Divorce is Final
Here is where the real work begins. Getting back to stability once the divorce is finalized will be challenging, but possible. If you are paying child support or alimony to your ex-partner, it may take a while to adjust. Having your support payments drafted automatically from your checking account is the best way to handle it. This way there won't be risk of forgetting to make payments, and there will be an electronic record of paying. Keeping other financial obligations simple for a while is advisable; now is not the time to go out and purchase high ticket items. The divorced person needs to be very forward thinking for at least the first year after separation; make plans for tax returns, stocks, and savings ahead of time. A well mapped out plan for paying existing and new bills will get you through it. This will put you on the path to rebuilding your financial worth. MoneySmart.gov has additional information on adjusting to the change in income and additional expenses spawned from divorce.