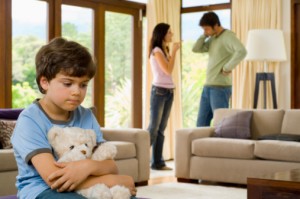 A daycare is a place where you expect your kids to be safe and happy while you're away at work. You have to be able to instill trust in a daycare because they are spending just as much time with your children as you do, thus you expect them to protect your youngster. A neglected child is the last thing that you would expect at a daycare, but the sad truth is that some kids are either abused or neglected at daycares all across the country. The important thing is that you're able to spot the classic signs of the abused or neglected child. Here are some indicative signs that your child may be abused or neglected at daycare.
Changes In Comfort Level Are a Warning Sign
Let's say that your child has always been happy or even excited to be left behind at daycare. Suddenly, though, your child's demeanor changes to the point where he's anxious or reluctant to be left alone at daycare. That can be a very telltale warning sign of either abuse or neglect occurring at the daycare. If your child was abused or neglected at daycare, he'll naturally exhibit these signs of fear when faced with the prospect of going back there.
Are There Any Unusual Bruises?
Another telltale sign that your child is the abused or neglected child at daycare is the mysterious appearance of bruises on his or her body. This is especially true if you leave your child at daycare with no bruises, and when you pick him up, there are noticeable bruises on his body. Of course, it is always a possibility that your child could have gotten some bruises from the typical play in which kids engage. However, a big, red flag ought to go off in your head if these bruises occur much too frequently.
Withdrawal Is a Suspicious Sign
Children are naturally outgoing, playful and highly energetic. That's why a child who withdraws and becomes more reserved is suspicious, especially if this withdrawal starts to occur only after you've been leaving him at a daycare. A child who begins to become withdrawn could be doing so not only from physical abuse, but also from mental abuse, such as neglect during the time you leave him at daycare. If you see your child becoming more withdrawn, you should investigate.
Does Your Child Flinch?
Flinching is a sign of expecting something bad and forceful to happen. If your child unexpectedly begins to flinch when you do something harmless like raising your hands or arms, then that should also set off alarm bells in your head. If your child was ever hit at daycare, then they'll develop the flinching reaction as a way to brace them self for what they expect to be another smack in their direction.
An abused or neglected child is an extremely serious issue, especially if it's your child. Daycare is one of the last places on Earth in which you expect child abuse or neglect to occur, but it does happen from time to time. The best thing parents can do is to be vigilant and monitor their children for signs of abuse or neglect.
If you suspect your child has been a victim of neglect or abuse in their daycare, it is important to find a new daycare and seek the help of a legal representative.  Hardison & Cochran, Attorneys at Law are child care negligence lawyers located in North Carolina.  For more information about negligence and abuse at day care, visit the website at www.LawyerNC.com.