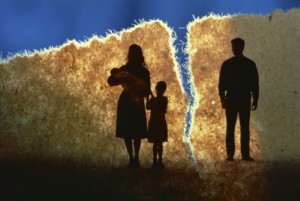 Going through a divorce is a stressful and upsetting time for a couple, but you have to keep in mind that this is an extremely stressful time for your children as well. Learning that their parents are splitting and that everything they know is about to change is daunting. Make sure your choice to divorce does not cause your child to suffer unnecessarily. Below are three tips to help your child manage a divorce healthily.
Be Conscious of What Will Upset Your Child
A divorce will probably result in a lifestyle change for your child, and a huge change in their daily routine can cause a child to feel stressed. Try to keep your child's life as consistent as possible: keep them in the same school, surround them with their same friends, and make sure they keep up the same activities they've always loved. Maintaining a routine and schedule when another aspect of their life has become chaotic is integral.
It is also hugely important to make sure you keep heated and emotional debates between you and your partner to a minimum. Arguing, fighting, name-calling or any other nasty behavior does not need to be witnessed by your child. Even if the divorce was messy, remember that this person is still a parent to your child. Avoid blaming their parent, bad-mouthing their parent or fighting if your child can hear. At the end of the day, a child needs to know that both his parents are still in his life and still love him, regardless of the divorce.
Encourage Conversation With Your Child
Another way to ensure that your child manages a divorce the best they can and doesn't suffer through it is to encourage them to voice their feelings and concerns. Initiate conversation with your child and talk about the changes they can expect to happen during the course of the divorce. Help them put their feelings into words, and listen to their response. It is important to let your child know that the way they are feeling is normal and that you respect their feelings.
If your child isn't encouraged to speak about the divorce, this could have a negative impact on their behavior. Young children might have a change in appetite, their sleep patterns might be affected, or their behavior in school could be impacted. If your kids are older, they might take uncharacteristic risks. Letting your children speak will only help them emotionally.
Talk Care of Yourself and Learn to Manage Stress
The way you take care of yourself and manage the divorce will also affect your child. If you let the stress of custody and divorce paperwork get the better of you, you might fail to properly care for yourself. When you properly care for yourself and manage stress well, your child will learn how to handle stress and change in a healthy way. Get support if need be so that you can take care of yourself and your children.
Going through a divorce is always going to be a difficult time, but don't make it unnecessarily difficult for your children. Follow these three tips to help your child healthily manage the new changes in their life. Your divorce shouldn't result in your child suffering.
If you are going through a divorce, it is important to seek legal representation to mediate the situation and protect your child.  Charles R. Ullman & Associates, Attorneys at Law, are experienced divorce lawyers who can help you manage stress during this difficult time, ultimately shielding your child from the unhealthy effects.  For more information about this North Carolina divorce law firm and how they can help you, visit the website at  www.divorcelawnc.com .