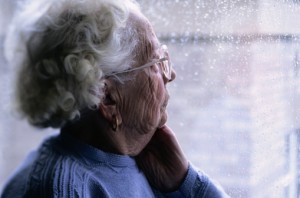 Transitioning an elderly family member into a long-term care facility can be a stressful and emotional process. Doing your homework on where your family member will be residing will help you to make an informed decision on the best residence and care for your loved one. The most obvious concern of having a loved one in a nursing home is the potential for abuse.
According to the National Center on Elder Abuse (NCEA), elder abuse is defined as any intentional abusive act or negligence by a caregiver or other trusted individual. There are many types of elder abuse including physical, sexual, emotional, verbal, and financial. The NCEA estimates that for every one case of elder abuse that is reported, at least five go unreported. In 2010, the National Long-Term Care Ombudsman investigated over 211,937 complaints.
In order to ensure the most comfortable and enjoyable experience for your family member while residing at a nursing home, consider the following as part of your planning.
Geographic Region-
How many nursing homes are available in your area? What will be the distance to travel for family members who will be visiting regularly? Of the nursing homes available, what are the differences and similarities between them?
Comparison-
Once you have a list of the possible care facilities, you should contact them to get specific information about their policies and procedures, and standards of operation (such as staffing levels and licensure).  The care facilities you're considering will likely vary greatly in size. In what type of environment would your loved one feel most comfortable?  A visit to each facility you're considering should be made. It may be best to schedule a visit ahead of time to ensure staff members are available to meet with you, to provide a tour, and to answer any questions you have. You may want to keep a notebook to write down questions you have prior to the visits and also to record the answers you receive. You can also use this checklist to assist you with recording the information.
There are many on-line tools you can use to find and compare nursing homes in your area.  Among them, the Nursing Home Compare tool is perhaps the most comprehensive. Upon searching each nursing home you're considering, you will be provided with information about how that facility ranks in the areas of staffing, health inspections, and overall quality.
Insurance-
 What level of care will your insurance cover? Will there be out-of-pocket expenses associated? Be sure to get detailed information about the prices of all care facilities you're considering. If planning for care for a loved one, you will need to assess his/her financial situation to determine that adequate funds are available if out-of-pocket expenses are expected.
Special Considerations-
Does your family member have any specific medical conditions that would require care above and beyond what is offered at the facilities you're considering?  If so, make sure to inquire about their willingness and ability to make accommodations. Would there be extra costs associated with accommodations? For example, if your family member suffers from Alzheimer's or has dementia; you may want to consider facilities that have some type of memory care unit.
What are your family members specific religious/spiritual needs? Are there services available to meet those needs? If not, can accommodations be made?
What level of family involvement is acceptable? Some facilities may have limited visiting hours or may only allow a certain number of visitors each week or day. Some families are able to have very regular contact and to be involved in the daily care of their family member. If so, make sure that level of involvement will be supported by the care team. On the other hand, if the family members are unable to be involved regularly due to geographic distance or other limitations, make sure that is communicated and supported as well.
If you or a loved one is the unfortunate victim of nursing home abuse or neglect, it is crucial to seek legal representation.  Hughes & Coleman is a nursing home neglect and injury law firm located in Kentucky. For more information visit the website www.NursingHomeNeglectlawyers.com.